Payday Loan FAQ
Payday loans are a short-term solution to urgent financial needs. If you need an emergency influx of cash and can't wait until your next paycheck, a payday cash advance could be the solution. Need more details about our payday loans? Below are the answers to some of our most frequently asked questions to help you through the payday loan approval process.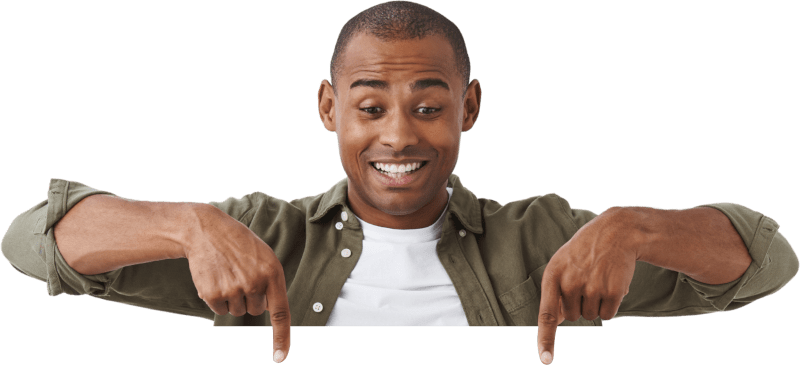 A
payday loan
, also known as a payday cash advance, is a loan that allows you to borrow emergency cash between paychecks. Available amounts will vary from state to state, but generally fall between $100 and $1,200. The amount you could receive will depend on your income and your capacity to repay the loan. This is a short-term loan, meaning you can be approved quickly, and often it is repaid by your next paycheck.
Yes, you must be 18 years old to apply and qualify for a payday loan.
We keep the
payday loan requirements
to a minimum. To qualify for a payday loan, you will need to bring with you:
A current pay stub, to help us determine how much you qualify for and when you will be able to pay it back.
A valid form of photo identification. This government-issued ID will verify your identity and prove you meet the minimum age requirement of 18 years old.
A blank check.
Information from your active checking account in your name.
These items will be used to determine the amount of your payday cash advance.
Yes, to qualify for a payday cash advance, you must be able to show proof of an active checking account.
Here at Title & Payday Loans, we're committed to helping you get a payday loan in the quickest time possible. We strive to help you find a licensed provider in your area, answer any questions you have, and help you connect with the cash you need fast.
Once you have filled out our online request form, a friendly call center representative will call you back to help you find a licensed vendor location near you. If you've been searching for a
"fast payday loan near me"
you've found the right place.
At Title & Payday Loans, we can connect you with a licensed provider offering payday loan amounts ranging from $100 to $1,200.
As this can vary from loan to loan, we ask that you please look at your loan agreement for all the specifics of your personal loan terms and fees. Additionally, your loan representative would be more than happy to go over all loan terms and fees with you prior to you signing the loan agreement.
Payday loan terms and frequency can vary depending on location. For more details, please check with your local licensed provider.
At Title & Payday Loans, your privacy is important to us. Our Privacy Policy details the information we collect and how we use that information.
Yes, you will. You can start on the payday loan process by filling out our quick and easy online form. Our website provides you with the simple 2-minute online form to fill out, which jump starts your payday loan process so you can have all the details necessary when you go to the licensed vendor establishment of your choice.