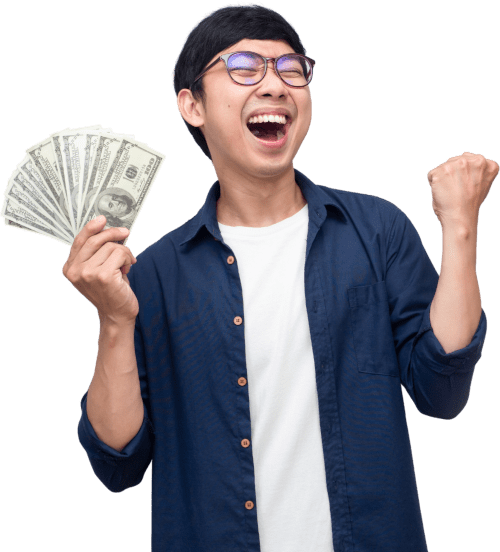 Get Title Pawns Fast Today!
Title pawns are a quick way to get up to $15,000 using your car title as collateral. How fast is it, exactly? It can take as little as 30 minutes! When you need to pay emergency expenses urgently, a title pawn can provide the emergency financial relief you need fast. And the vendors we work with make the process as smooth as possible.
This means our vendors want to ensure you can get the money you need quickly. In fact, when you work with our vendors, you won't ever have to search for "title pawns near me", because they will help you at any point. Keep reading to learn more about this pawn and how it works!
What Are Title Pawns?
What exactly is a title pawn? You can always look at our title pawn FAQ page to learn more, but how title pawns work is simple to understand. Basically, you are using your vehicle's lien-free title as collateral to secure the money. A title pawn, also known as a title loan in select states, is an easy way to get fast cash when you need it the most.
Our vendors will place a lien on your title and hold onto it while you are repaying the pawn. As soon as you finish paying off the pawn, our vendors will quickly remove and lien and return your title to you. And the best part is you can keep using your vehicle as you wish while you repay the pawn!
What Do I Need To Get Title Pawns?
Now that you know a little bit about car title pawns and what they are, you need to know that there are required items our vendors must see in order to determine if you qualify for approval. These items are very important and will stop you from moving forward in the process if you don't have them.
But don't worry, the list is short and easy for you to remember! So, you have nothing to stress about if you really need to get through our vendors' process. And once our vendors have the chance to inspect your items, they'll quickly let you know if you are approved and how much they can lend you.
Here is what you need to get a title pawn:
Your driver's license or a state-issued ID.
Your lien-free vehicle title in your name.
Your matching vehicle to use for the inspection.
How Title Pawns Work
While we've told you a lot about the car title pawns from our vendors, there is still something you should definitely know. There are several ways you can get the process started, although we recommend filling out the form.
You can find "title pawns near me" by searching the store locator page to find the nearest store location of our vendors to visit us directly, you can fill out the form, or you can call us and we will connect you with one of our vendors. Regardless of which option you choose, a store representative will meet you to inspect your vehicle.
Here is the complete process to get a title pawn that you will go through:
Fill out the online form on our website so we can send your basic information to the nearest car title pawns vendor.
One of our vendors will give you a call so they can answer your questions, go over the required items, and schedule your car inspection.
Schedule the vehicle inspection either at the store location nearest to you or have the store representative from the nearest store come meet you somewhere else.
Bring the required items to the meeting so the representative can assess your vehicle and your other items to determine if you qualify for approval and how much they can lend you.
If you are approved for the cash for your car title, they will help you finish the paperwork and go over the pawn terms. Once you are completely done, you can get the money later that same day or the next bank business day.
Since we've gone over what title pawns are and what items you need, it's important to also let you know in which circumstances you should borrow. While our vendors won't specifically ask you how you plan on using this pawn, that doesn't mean you should just get it for frivolous purchases.
Remember, this pawn is just like a loan in that you'll need to repay it. This means you won't take on this title pawn unless you absolutely need it. In fact, this was designed specifically to help with emergency expenses only, not for unnecessary spending or as a permanent solution. Situations that call for title pawns include things like medical bills, emergency travel, vet bills, or emergency home repairs.
Bad Credit Is Okay!
Finally, you should also know that you can still qualify for a title pawn even if you currently have poor credit. Our licensed vendors won't automatically disqualify you for approval just because your credit may not be great. Since your title is acting as collateral, our vendors won't hold credit as strongly as other financial institutions may. This doesn't mean that our vendors will never check your credit. It just means that you will still be considered regardless and not automatically disqualified.
How Do I Get Started With A Title Pawn?
Get started now by filling out our online request form at the top of this page and let us help you get the extra cash you need today with a title pawn!